To validate your shop, please follow these steps:


- Create an account or login to pinterest on http://www.pinterest.com


- Open another tab in your browser and go to https://developers.pinterest.com/tools/url-debugger/
- Insert the url of one of your shop products in the text field and press "Validate" button


- Once your url has been processed you will see a page similar to the screenshot below with the data of your rich pin, now press on the "Apply now" button just below "Validate"
- Now you will be prompted to insert the domain where the rich pins will be validated and the data format for the rich pins. 


The domain and the data format should be precompiled, just check if the domain is correct and that data format is "HTML Tags" and then click "Apply now"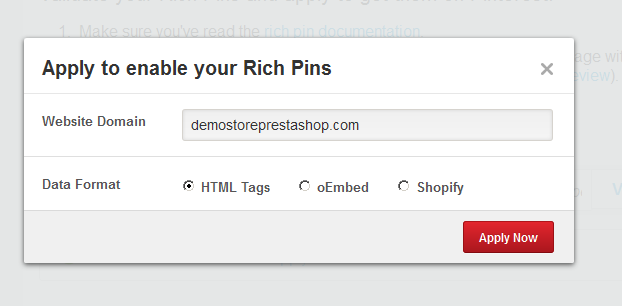 - The process is complete, now it's only a matter of time to get your site enabled for rich pins.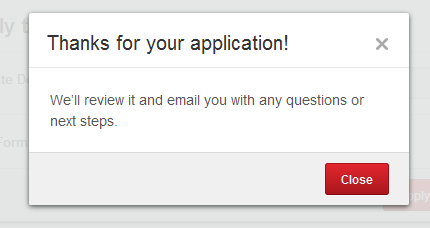 Remember that you need to validate only 1 pin to enable rich pins on your whole domain. 


All your old pins will be converted automatically to rich pins when the first pin is verified.