We provide free instruction on setting up Twitter Consumer Key and Twitter Consumer Secret.
1)  Go to the  https://developer.twitter.com/en/apps
2)  Press Create an app button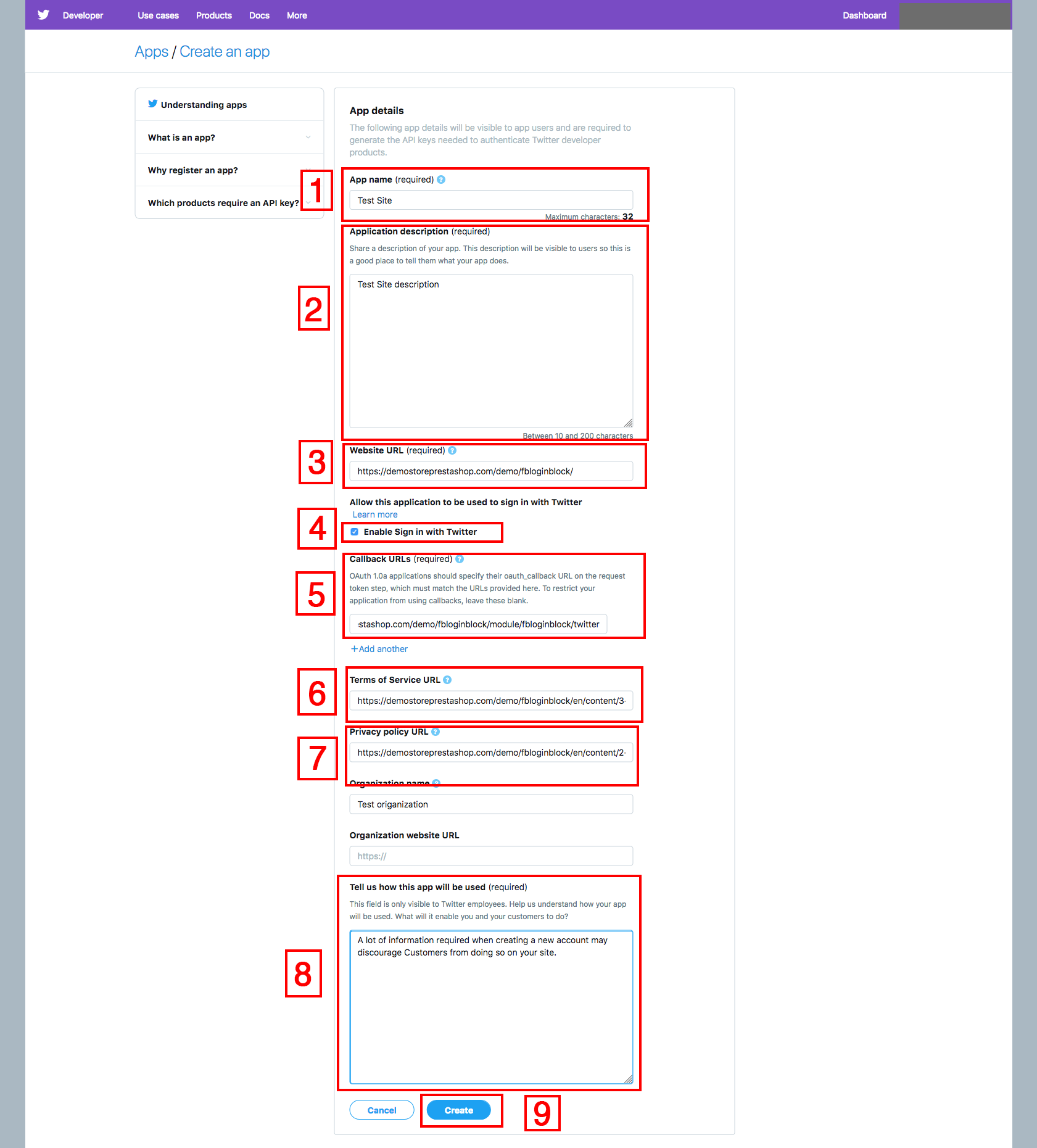 Fill the form:
1. App Name
2. Application description
3. Website URL: https://www.yoursite.com/
4. Select checkbox «Enable Sign in with Twitter»
5. You have to set the callback url like: https://www.yoursite.com/module/MODULEFOLDERNAME/twitter
"MODULEFOLDERNAME" - folder name with the module

6. Terms of Service URL
7. Privacy policy URL
8. Tell us how this app will be used
9. Click «Create» button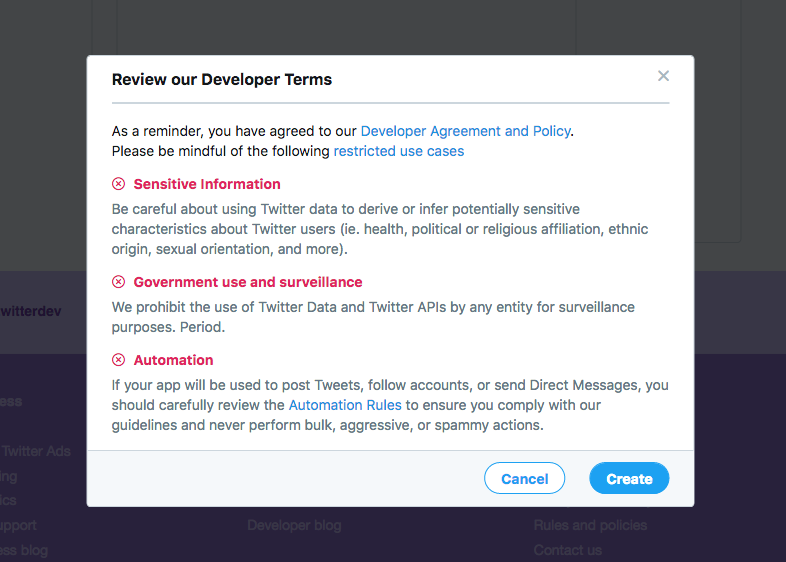 Click «Create» button
3)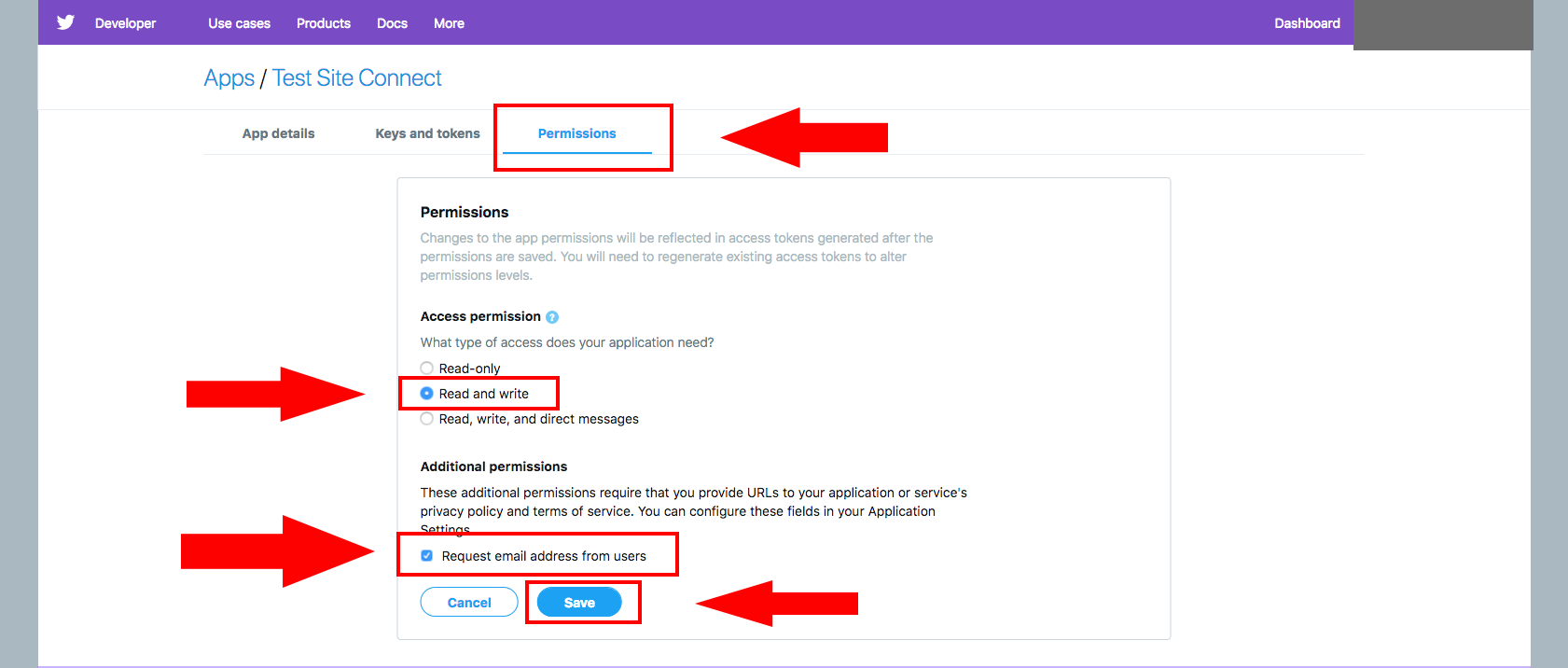 - Go to Permissions Tab
- Set Access: Read and Write
Select checkbox: Request email addresses from users
Click "Save" button
4)

Go to App details tab
Upload your App Icon
Click "Save" button
5)

- Go to «Keys and tokens» tab
- Copy your Consumer «API key» and Consumer «Api secret key»
Consumer API key and API consumer secret - put it all to the admin panel.
And it is working now. Start twitting. Seriously go make a testing tweet or something.