We provide free instruction how to configure Yandex ID and Yandex Client Secret
Go to https://oauth.yandex.ru/client/new link and login with your credentials.
Enter your site Name
Add Link on the site App: http://www.yoursite.com/ 
Select "API Yandex Passport" and select all checkboxes.
Add "Callback URL": http://www.yoursite.com/module/MODULEFOLDERNAME/yandex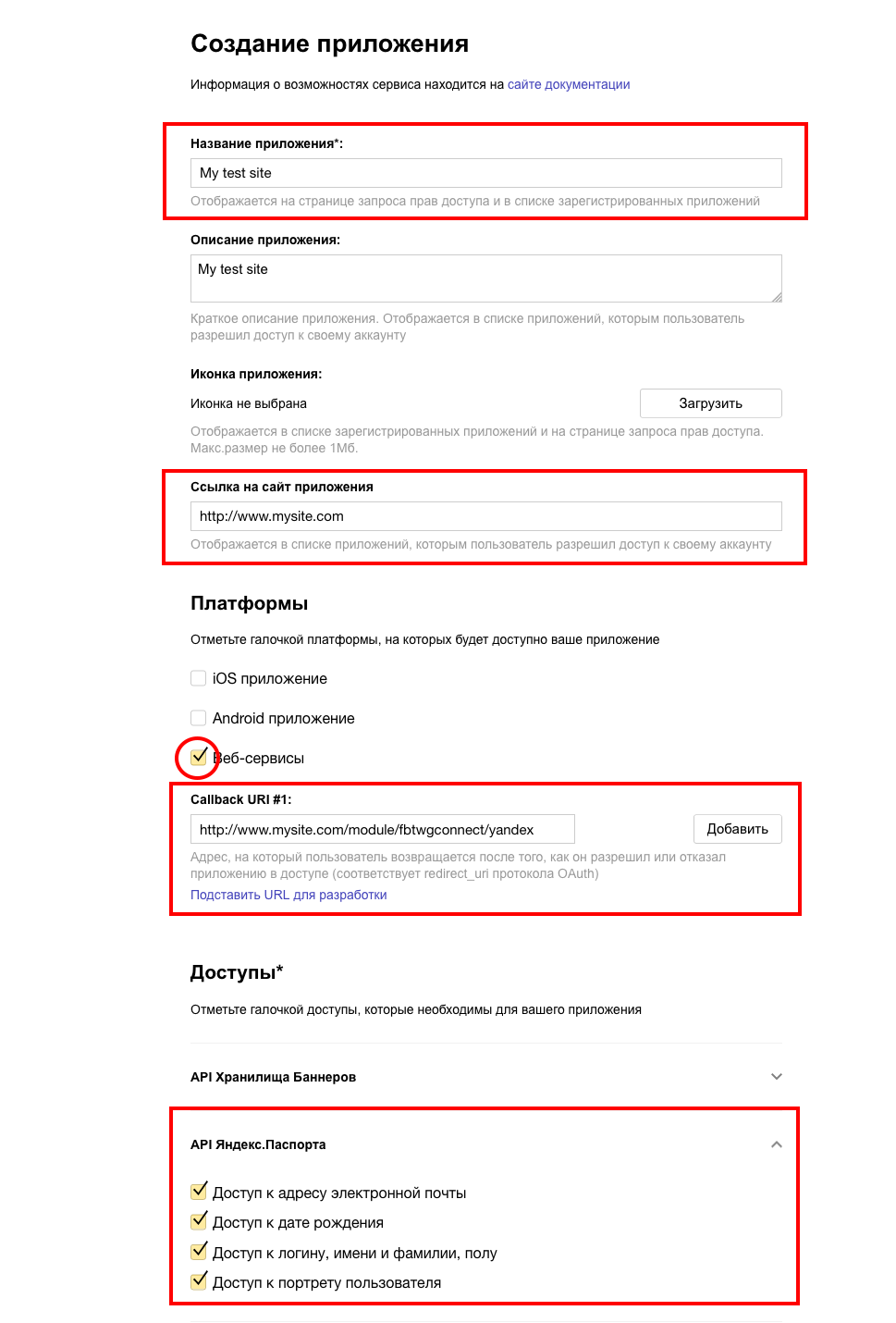 Copy the generated "ID"and "Client Secret"