We provide free instruction how to configure StackExchange Client Id and StackExchange Client Secret and StackExchange Key
1. Go to https://api.stackexchange.com/ link and login with your credentials
1.1 Click on the "Register For An App Key" button.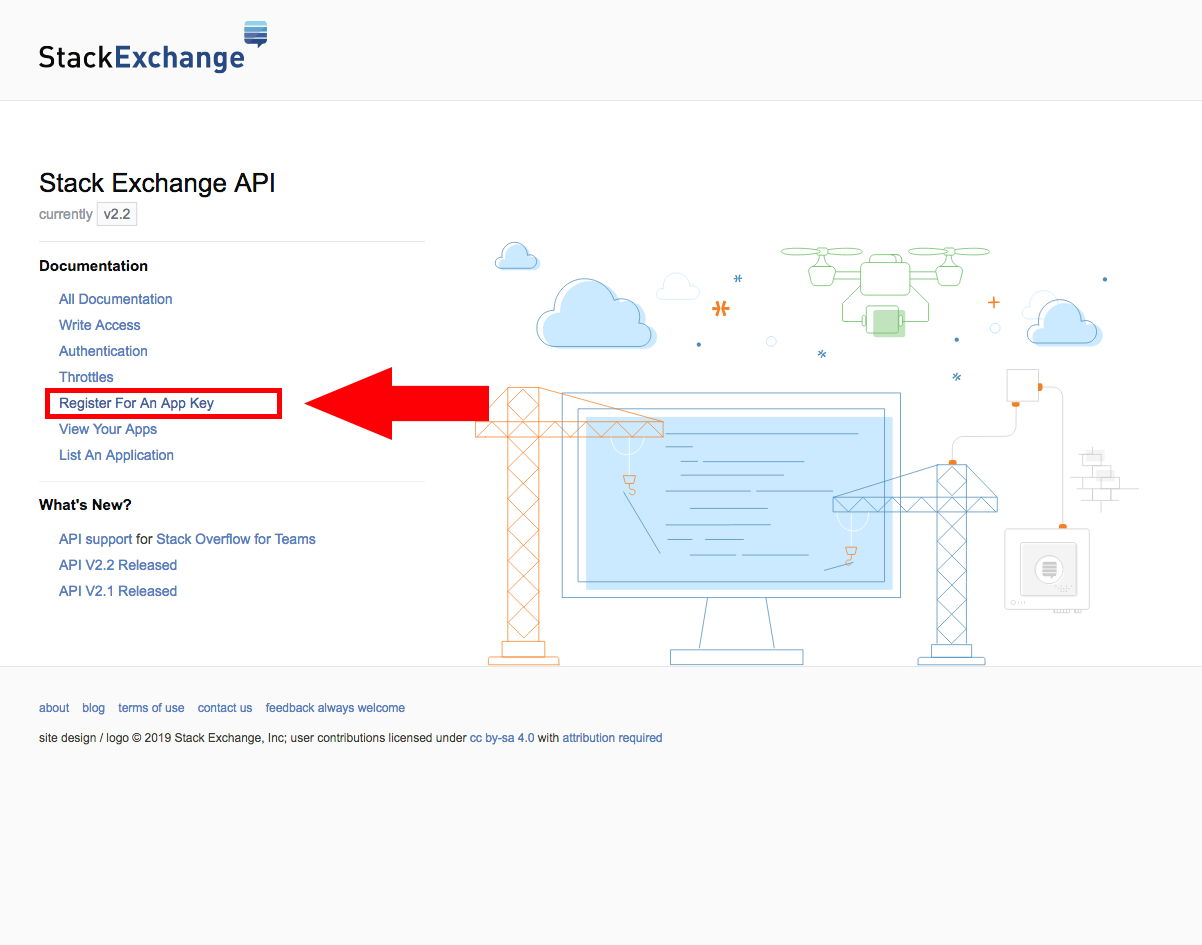 2.1 Enter your Application Name in "Application Name" field.
2.2 Enter your Description in "Description" field.
2.3 Enter your "OAuth Domain": yoursite.com (Without WWW)
2.4 Enter your "Application Website": http://www.yoursite.com
2.5 Click Register your Application button.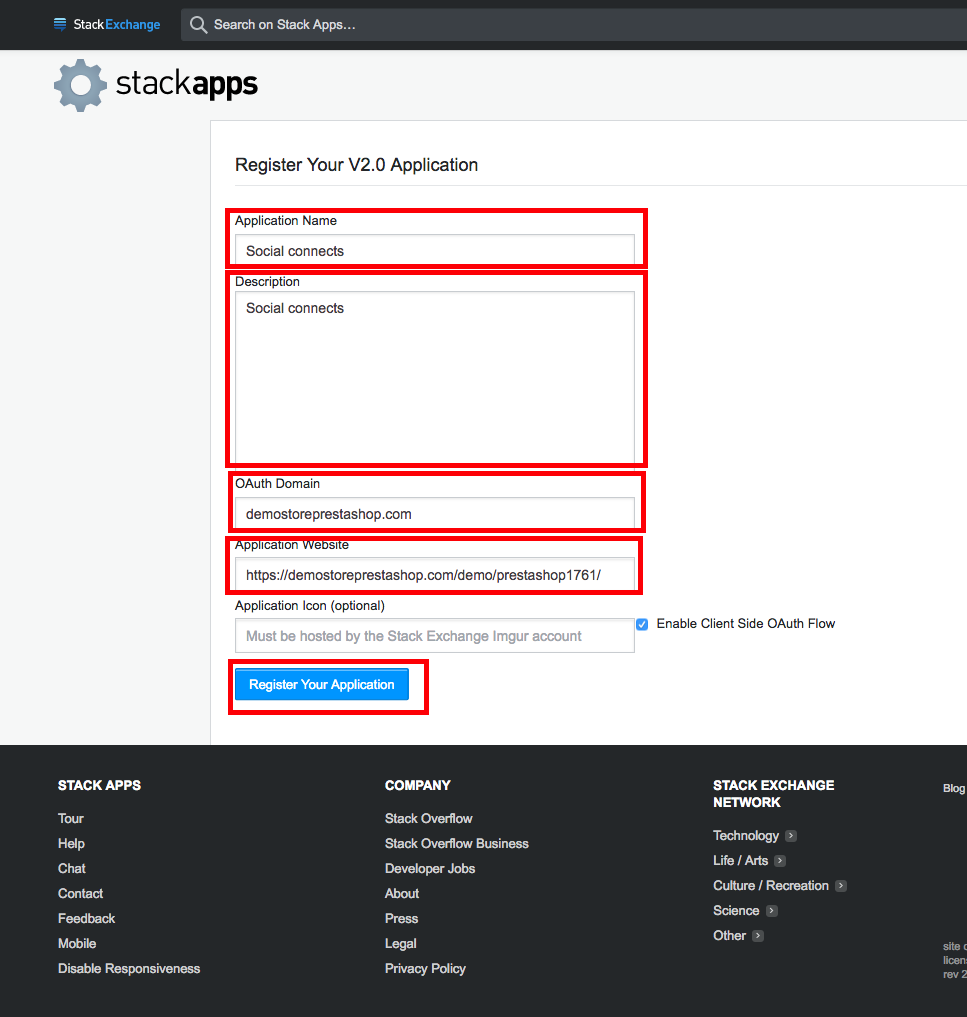 3 Copy the generated "Client ID" and "Client Secret" and "Key"