We provide free instruction how to configure Reddit App Id and Reddit App Secret
Go to https://www.reddit.com/prefs/apps  link and login with your credentials and click «create an app» button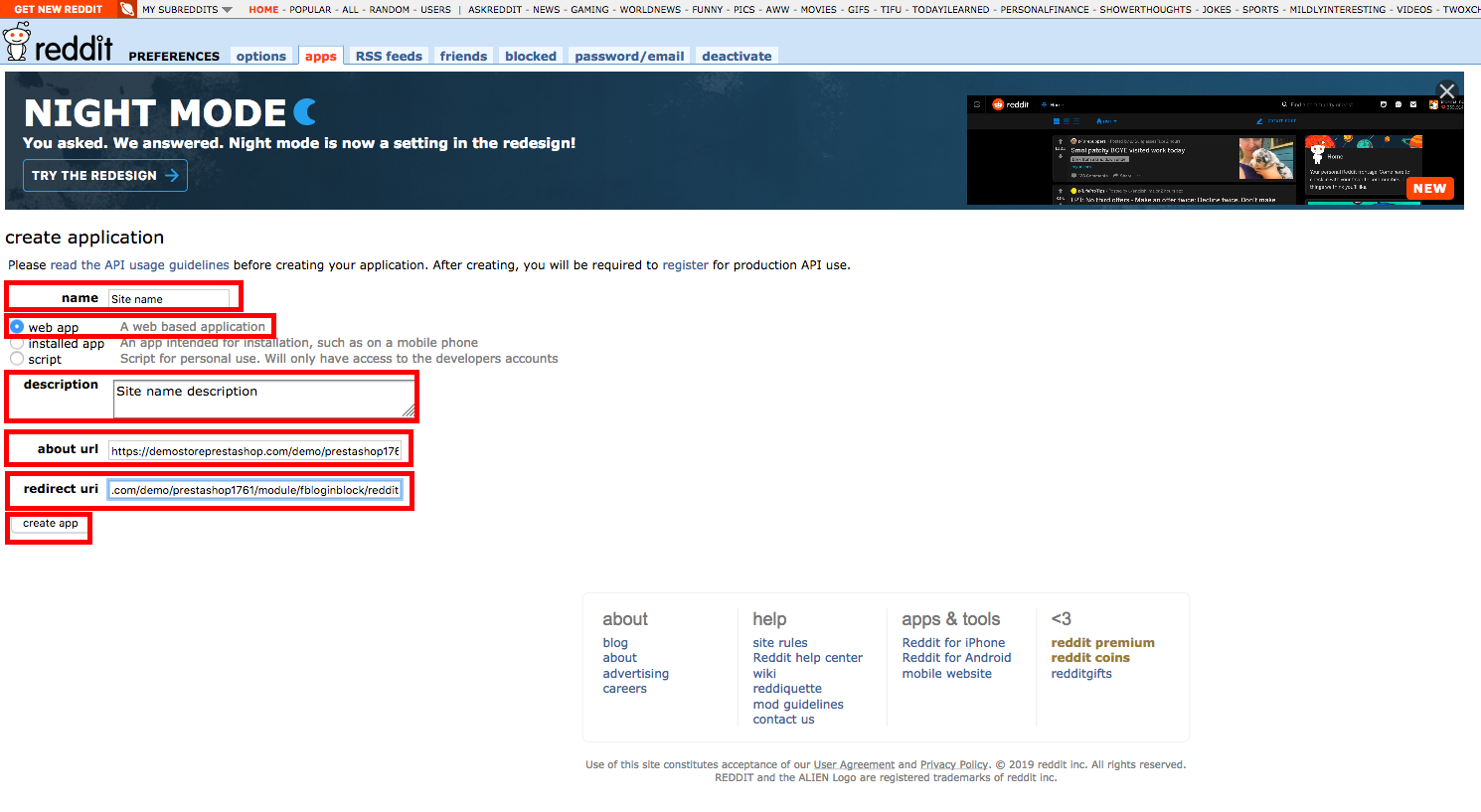 2.1 Enter your name in "name" field.
2.2 Select "web app" - A web based application.
2.3 Enter your description in "description" field.
2.4 Enter your about url in "about url" field.
2.5 Enter your "redirect uri": http://www.yoursite.com/module/MODULENAME/reddit
"MODULENAME" - folder name with the module
2.6 Click create app button.
3. Copy the generated "App ID"and "App SECRET"