We provide free instruction how to configure Yahoo Client ID (Consumer Key) and Yahoo Client Secret (Consumer Secret)

1) Go to https://developer.yahoo.com/apps/create/
2) Fill following fields:
- Fill Application Name
- Choose Application Type – Web-Based
- Fill Description
- Fill Home Page URL : http://www.yoursite.com/
- Fill Callback Domain: yoursite.com (WITHOUT WWW!)
- Select API Permissions:
Social Directory (Profiles): Read/Write Public and Private - With your user's permission, you can read and write their Profile information that is marked as either public, shared with Connections, or private. Write access to Contact information is excluded.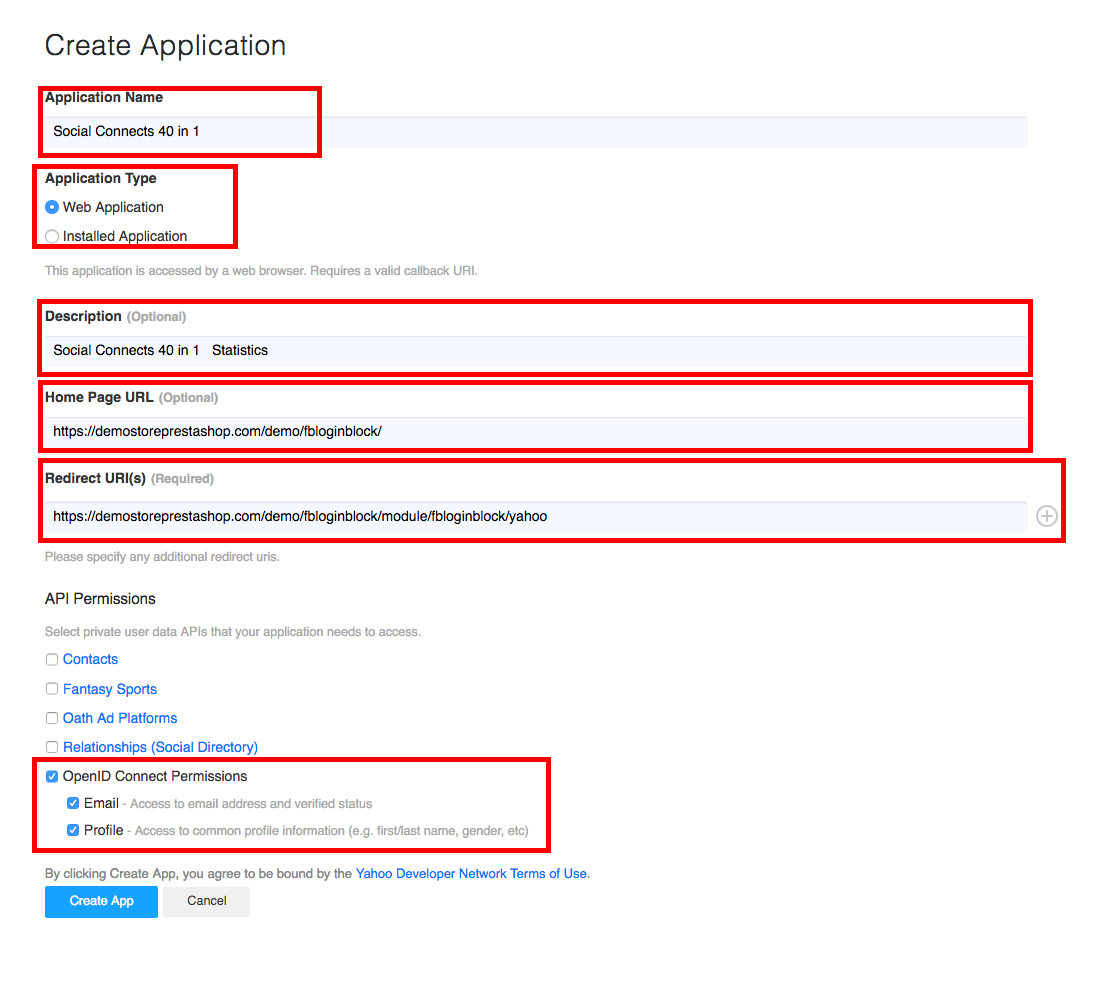 3) Get you Yahoo Consumer Key and Yahoo Consumer Secret